Crema Marfil Marble
Posted on

admin

on

April 15, 2011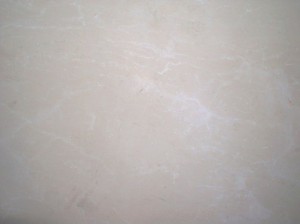 Crema Marfil Marble
Crema Marfil is a material that comes from Spain a country rich with varied geologic structures. This sought after stone has a fairly uniform appearance. It is well known for it's warm beige color and the fine subtle vein's that inhabit this stone. This stone relays a sense of peace and tranquility. It is has an understated and non-descript beauty about it that is unique.
It is most commonly used as a vanity top, shower surround, tub deck etc…we offer this material in a polished surface with a 2cm thickness. We currently have two bundles of this material from two different blocks.
This material is a versatile stone, it is suitable for the most elegant of encounters or a place with a sense of humility and simplicity. This stone combines well with other colors and or material.
We look forward to seeing you soon!
Warmly,
Crocodile Rocks, Inc.
Natural Stone Company