History
Learning the trade
Michael Homchick became interested in stone work as a teenager. When a family friend offered him a job as a masonry helper, he immediately realized he'd found his life work. Shortly after, he began the four-year apprenticeship process.
I loved the trade from my first day on the job at age 17.
– Michael Homchick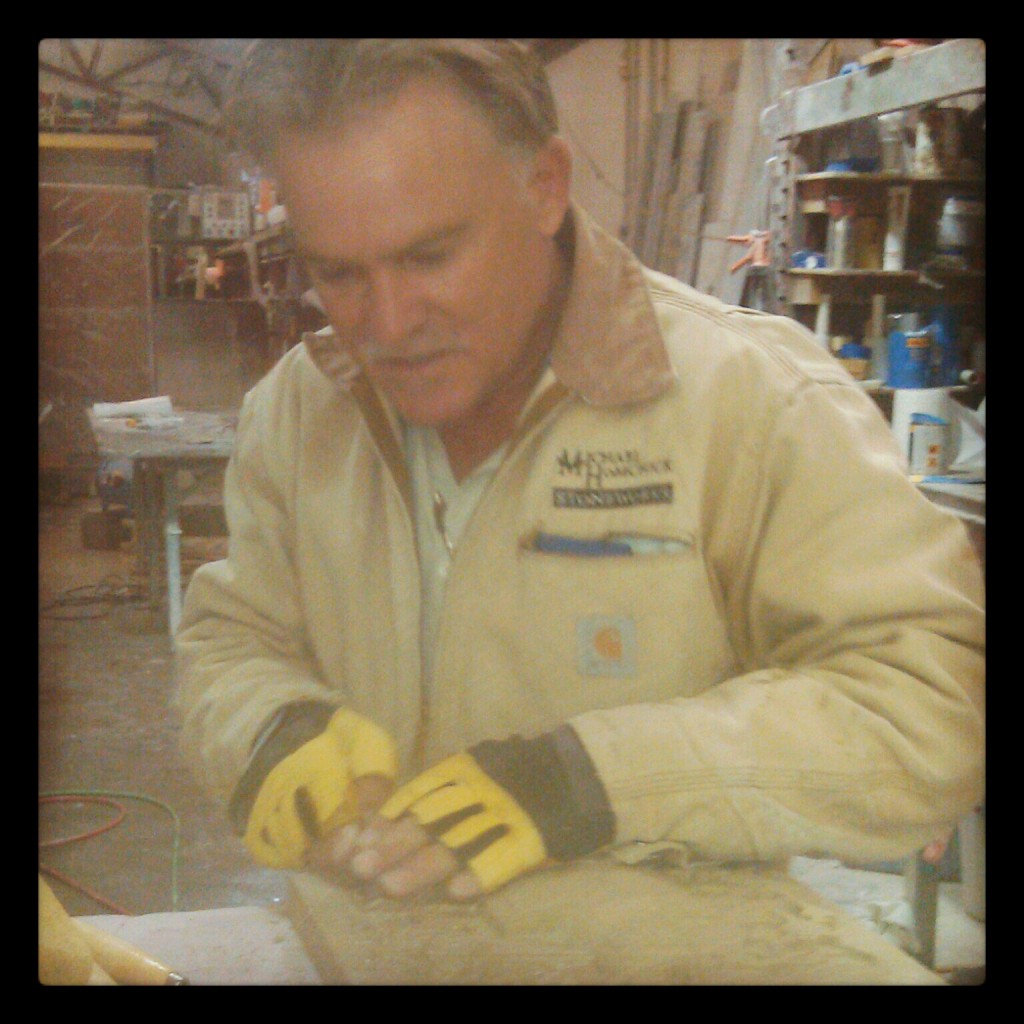 Expanding the company
Michael started the business, then known as Masonry Construction Company, in 1978. Finding more than enough work for a single stonecutter, he hired his first employee in 1982. Ironically, when Michael broke his leg in 1985, the business went through another growth spurt. He was forced to hire more employees to carry out the work and he began spending more one-on-one time with clients.
As the company grew, Michael moved operations from his residence to his first marble shop and finally to the current location in Kenmore. The current shop is four times the size of the previous one, providing space for the company's advanced equipment, wide selection of materials and the current staff of more than thirty stone specialists.
Family-oriented business
All three of Michael's daughters, work at the company and Michael hopes that his family will continue to run it in the future.
Michael's daughters have all accompanied him on periodic trips to Italy to learn about the history and artistry of stonework and the quality materials used there. Knowledge gained in Italy is directly applied to the work produced by the company's artisans.
Secrets to success
In Michael's words: "Our company is successful not only because of our artistic and technical skills, but because of the way we interact with people. We work closely with our clients and always interact with them ethically. We never underestimate the importance of keeping a good attitude and of treating our employees with respect."